© Jets Foundation
Site Map
Terms & Conditions
Privacy
Design by Mortimer*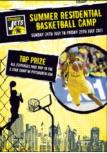 Click image below for a
downloadable application form


Our
Partners

Video
Contact Us
Jets Foundation
PO Box 3594, Chester CH1 9JP
Tel: 01244 302010 Fax: 01244 300266
Summer Camp
Cheshire Jets are one of the biggest and most successful basketball clubs in the UK and run
the following programmes:
•
One of the most successful teams in The British Basketball League winning 7
trophies since 2001 and challenging for honours in 2010/11..
•
Participation basketball across the North West with over 8,000 participants in
2010/11.
•
The 4th largest club in England with over 600 registered members.
•
Many non basketball programmes run through Jets Foundation, including disability
Jets, Power Forward - a programme for the long term unemployed, Dunk The Junk -
a programme which re engages young people who are within the criminal justice
system and many more.
This is the 25th year of The Jets Summer Camp with over 200 campers attending each of the
last 5 years making it amongst the biggest and best camps in Europe .
Regular Camp
For campers 11 years and older
Big Man Camp
Normally the minimum age is 14 and minimum height 6'4''.
The camp concentrates on the special skills needed for
playing close to the basket - usually the tallest players.
The above courses are residential or non-residential.
Junior Plus Camp
For 7-10 year olds with some basketball experience at school
or club level. Non residential.
All camps are from Sunday 24th July at 14:00 and then daily
(09:00-21:00) until Friday 29th July (finishing at 14:00) except:
Junior Camp
For 7-10 year olds who are beginners with little basketball
experience.
This camp runs from Monday 25th July (daily from 09:00-16:00)
until Friday 29th July (finishing at 14:00)
Camp Structure
7:30-8:00 Wake up
8:15-8:50 Breakfast
9:00-9:20 Stretching, flexibility and ball handling
9:20-12:00 Stations; defence, individual offense, team offense,
dribbling, core stability, shooting,
12:15-13:30 Lunch
13:30-16:00 Afternoon games
16:15-17:00 Lecture
17:15-18:00 Dinner
18:00-18:30 Team practice
18:30-21:30 Evening games
21:30-22:00 Showers
22:00-22:30 In rooms
22:30 Lights out
The Camp Offers
Individual assessment at the end of the camp
An individual assessment highlighting strengths and areas for
Improvement
Championship team in each division; juniors, intermediate and
seniors
3 on 3 champions
1 on 1 champions
Free throw competition
Best defensive player
All star game for each division
Slam dunk competition
Camp Values
Safety

- A full risk assessment is carried out and a number of
suitably qualified first aiders are always in attendance.
Commitment -

Success is 1% inspiration, 99% perspiration.
Equality -

Each and every camper is treated with equal respect
no matter what their playing standard or age. There are no
superstars on The Cheshire Jets camp.
Food -

As much as you can eat healthy food is available every
mealtime to allow you to give your best on court.
Value for Money -

Our prices speak for themselves
Be the best you can be -

We will provide the environment and
coaching for you to be the best you can be-the rest is up to you
Don't Worry
•
About your lack of skill-we will teach you
•
About being young-we will look after
•
About not knowing anyone-you will make friends
•
About arriving by train or bus, we offer a free feeder
service from Chester to the camp
•
Just bring a great attitude and you'll have a great time
and become a better player
Find out more
Visit our Facebook page, Cheshire Jets Summer Camp for lots
of photos and videos of last year



Follow Us!